Click the pictures to view the galleries of our trip.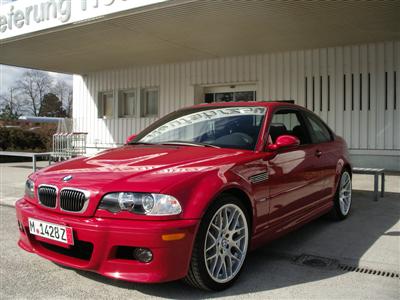 Euro Delivery: Our trip included a Bimmerfest.com meet-up in Munich, delivery of our new 2005 M3 and driving 1992 miles around Germany, Austria and Italy. Plus site seeing, the Adriatic and Mediterranean Seas, the Alps, rivers and Lakes. Then a 450 mile, 3 country dash to drop the car off on-time back in Munich.

Much of the trip was done on-the-fly. Here's a rundown of what turned out to be our itinerary:

March 17 - Arrival in Germany
March 18 - Munich. Pickup Day
March 19 - 21, Germany and Austria
Berchesgaden, Salzburg, Fussen, Innsbruck
March 22, 23 - Riva del Garda, Italy
March 24 - Vicenza, Italy
March 25 - Venezia, Italy
March 26 - 28, Rimini, Italy
March 28 - 31, Lucca, Italy
Pisa, Viareggio, Lago di Puccini, Bagni di Lucca
March 31, Mad dash 450 miles back to Munich
April 1, 2 - Hang out in Munich. Return Home
`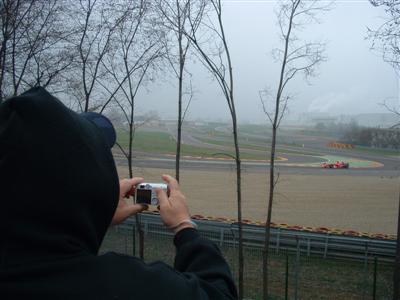 March 26, Fiorano, Italy: I had to find the Ferrari test track. My ideal was to walk through town where I read you could hear the Ferrari's screaming in the distance.

We spent last night in Modena, and then in the morning went in search of the track

We pulled over and noticed more than a few people hanging out. We walked to a vantage point and waited. Four hours waited. All morning and afternoon people came and went. Then suddenly, the scream... a Ferrari on the test track... and it was Michael Schumacher! Driving the 2005 Ferrari F1 for the first time.

Later we went to into town and on leaving a shop we could hear an F1 car on the track at 18,000 rpm screaming in the distance. We returned quickly and saw a few more laps from Schumi. What a real treat!
`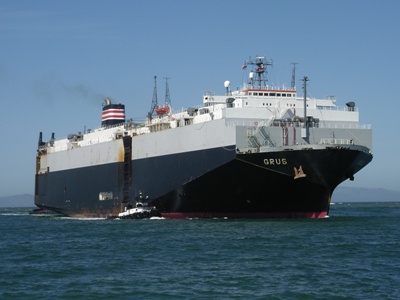 May 20th 2004 Tracking the Grus: There was great fun in tracking "my ship" the Grus. Sort of a two month obsession! Especially when the car was in Europe, heading towards Bremerhaven to pick-up my car, then to Southampton, England before heading across the Atlantic, we could track the ship down to the minute.

Also thru the Panama Canal, where I could watch it traverse and even got a moving "webcam" of it's passage thru the Miraflores lock.

Finally it arrived in Port Hueneme, and after tracking it for nearly two months... well I just had to be there!

It was a beautiful day for the 30 minute drive to the beach and turned out to be an excellent photo op. Later I even spotted an Imola red M3 ZCP being driven off the boat which looked to have different stickers than the non-euro delivery cars around it. I think I saw my car!
`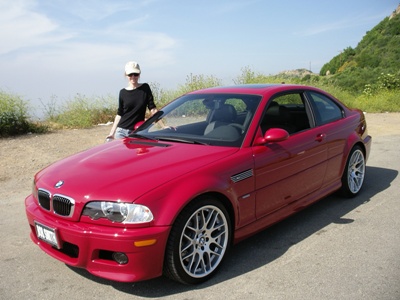 May 28th 2004 Re-Delivery: The long wait is finally over. I describe it as "exquisite pain." Consuming, sort of difficult to concentrate.

The car arrived at the dealer eight weeks to the day after I dropped it, which is average to the west coast. Since my car was returned to BMW Munich for 10 days before shipping, it was not really dropped off until March 12th, which makes the actual delivery 6.5 weeks which is about as quick as it gets to California.

My car was ready the next day and I picked it up and did a quick drive around, including a run up Mulholland / Stunt road for some pictures.

I hope you enjoyed the story... do an ED if you can it's great fun, easy and full of memories! Thanks - Gene